If you are wondering what "Player Runs" Topic is – here I am to explain.
The section "Player runs" is connected to the calendar which is on the main page.  
If players want to do runs to get help from other players this would be the best idea to plan your run.
Or you can plan a run you would like to do to help others.
(IMPORTANT - Players will need to check the calendar once and a while to see runs are being planed.)
To plan a run:
First click on the Calendar and it will open the next section to plan your run
Second – click on which date you want to do the run by clicking on the small icons
Third – write in the message what the run is about to explain to the players what the run is about.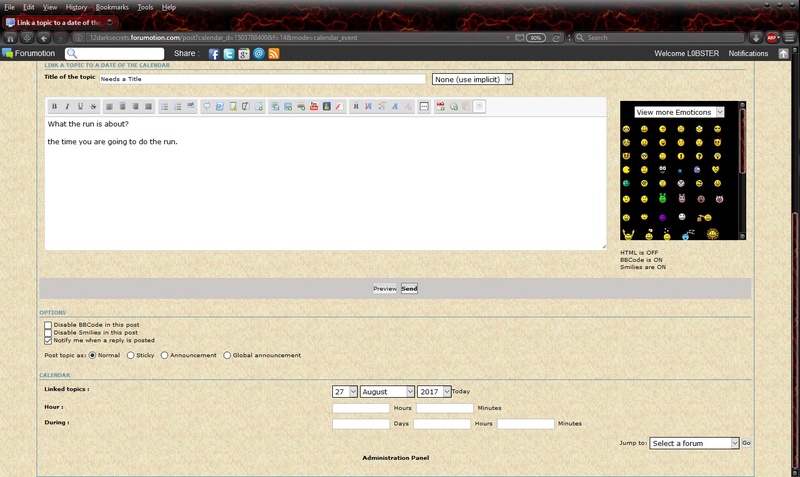 Fourth – check that the message is linked to the Calendar and wait for someone to either tell you about the run or message you on the website.
I hope this helps players to plan and run there run's
---
Permissions in this forum:
You
cannot
reply to topics in this forum